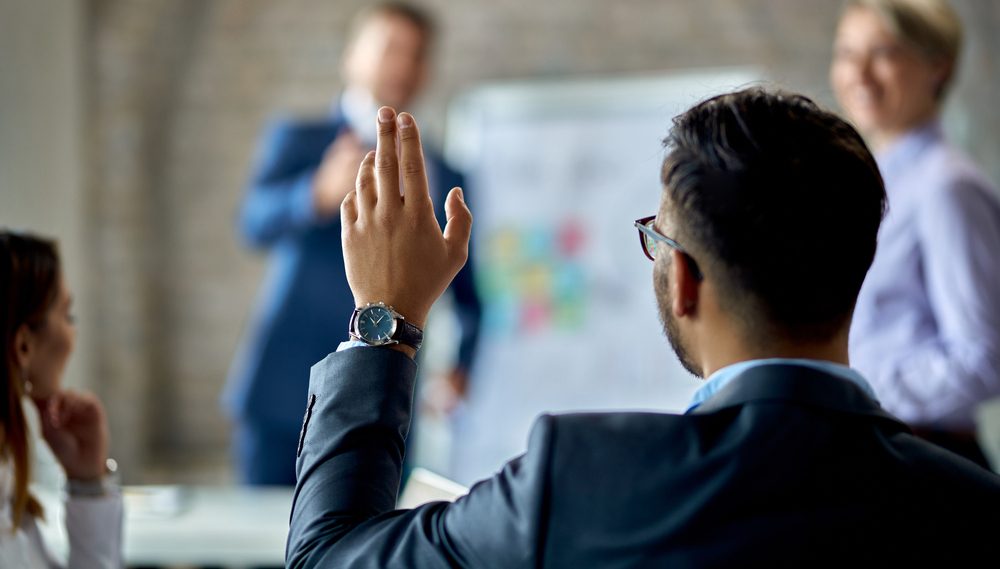 Thank you for everyone who joined our State of SEO webinar in mid-November; we welcome you to access the on-demand recording at your convenience. We wanted to use this webinar as an opportunity to engage and see how the community was feeling about various aspects of SEO as we all plan for 2022. We appreciate everyone who participated in the interactive webinar – full results of the polls can be found in this 2021 State of SEO blog post.
We received a lot of questions throughout the webinar and unfortunately due to the volume of content being presented, we weren't able to have a proper Q&A. We want to address some of the questions that seemed to have common themes here. If we weren't able to address any questions or concerns you have going into next year, we encourage you to reach out to your BrightEdge Customer Success Manager so we can help you and your organization have the best 2022 possible!
There were three themes that we identified in the questions, so let's look at those now!
1. What specifically were the 3 spam updates in 2021 targeting?
Google doesn't typically get into specifics about what each spam update addresses each year. Based on what we have been able to uncover and what the community has flagged as pertinent to the updates, there does appear to be some areas that these updates were designed to help with. As you may have expected, they are right in line with many of the other initiatives Google has undertaken in 2021!
With the Summer update, the details Google gave implied that this was a global update that would impact web and image results. In its communication to webmasters during the rollout, Google shared its general webmaster guidelines and when we look at those in conjunction with spam updates in the prior year, we believe this spam update was primarily focused around eliminated automated and scraped content.
We did not see significant shifts one way or another (while this spam update rolled out, Google also had Core updates over the Summer which may have impacted your results, rather than a spam update). We did not see significant changes in sites being targeted looking at Black Hat resources which leads us to believe the targeting nature of that update was no different than the trajectory Google is on. If you are scraping or automating content you may see those pages suffer from that update.
The November update is early to say for sure, and we aren't registering significant movements in rankings this month, but we are seeing chatter that webmasters are being impacted. There were not any specific updates to Google's Webmaster Guidelines on what is considered spam, which suggests no new types of spam are being targeting. Based on those conversations, it appears this update has impacted sites that are using cloaking in order to inject links into their sites. We have no hard data on this, but as always, we believe the best policy is to ensure your tactics and strategies fall within Google's guidelines.
2. Since the quality of content is king, is it still necessary to have long articles if shorter content is more relevant?
One of the things we discussed about 2021 advancements was that it suggested Google is interested in finding ways to make content useful without its format being a barrier to the user. This means that updates like Passage Based Indexing and bigger initiatives like MUM could sort of democratize content, so regardless of how you did a search, Google can distill a useful answer for you by drawing on content from multiple formats, languages and origins. Pretty cool stuff!
We actually believe these advancements should allow you to focus even more on what's most relevant for your direct customer. For example, if you are creating a page that's all about caring for your lawn mower, you probably will need to cover a lot of ground – from cleaning it, to replacing parts, to general upkeep etc. This update should allow Google to decipher and surface the specific parts of that content that is relevant without you having to factor that into how you design that content (the UX, readability, and how you break the content out should be based on building a good experience for the audience).
On the flip side, and more to the spirit of the question, if you are creating a spec sheet for a set of speakers, and you've leveraged schema to provide context for what the page is about, that is probably more relevant to your customer than long form content that would require them to read passages about all things speakers before they can see what wattage the speakers are!
These updates should allow you to think in those terms rather than whether the format will be rank-able in SERPs. That said, it's still critical to pay attention to what Google is treating as quality content and what intentions it believes users have when they are doing searches!
3. Is there any particular preparation you suggest we should take for SEO markup on pages behind a paywall?
Paywall content has long been a challenge for SEOs. There are ways of surfacing this content to engines which could be construed as a form of cloaking if you are not communicating to Google what the site is. Fortunately, this is pretty easy to do. There's a schema for that!
Google's official recommendation for paywall content is to either meter the content (I.e., allow a certain amount of free content until you ask for a registration), or use a lead-in, which essentially lets the user see the first couple paragraphs to get a sense of what the article is about, and then require them to subscribe to read the full article. In both cases, you can allow Google to crawl the full depth of the articles.
Regardless of which approach you take, you need to signal to Google that this is paywall content, so it isn't perceived as cloaking or misleading the engine. You can do this with schema. Per Google's guidelines, this will help ensure Google can differentiate between content targeting subscribers and cloaking to deceive engines on the pages' intent.
It remains to be seen how this could change or evolve with the advent of Passage Based Indexing and the launch of MUM, but based on prior advancements, we expect the guidelines and transparency in communicating to Google what the pages' intention is to remain intact.
There is a lot to think about for next year. We look forward to partnering with you and helping you see more value out of organic search in 2022 than ever before!