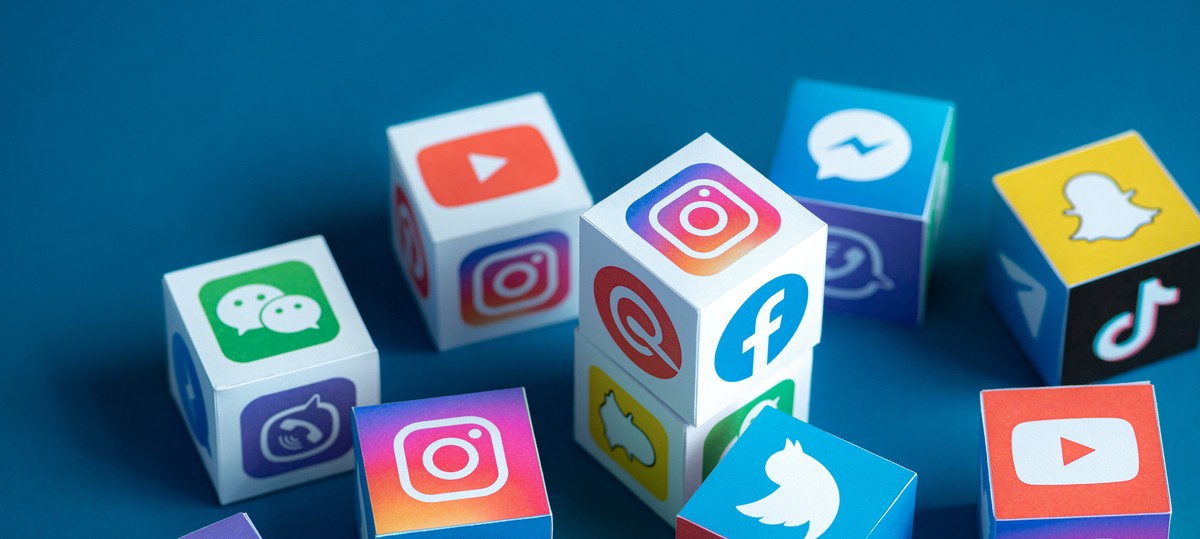 Social media metrics like engagement, reach, audience growth, and many others are essential for measuring and improving the effectiveness of your marketing campaigns. They are relevant to all outcomes, whether you're generating new customers, deepening engagement with your existing followers, or simply building brand awareness.
What's more, social media metrics allow you to demonstrate a clear return on investment (ROI) from social media spend. Great for justifying your expenditure to pesky upper management, right?
The world's most popular platform, Facebook, had 2.9 billion monthly users at the end of 2021. It's understandable why businesses of all shapes and sizes are eager to take advantage of this vast source of potential traffic, leads and customers.
Let's look at the most important social media metrics and how you can use them to drive tangible results for your company.
Why Are Social Media Metrics Important
Social media metrics allow organizations to measure the success of their overall social media marketing strategy.
With a suitable collection of metrics, it's possible to track fans and followers as they turn into subscribers, customers, repeat customers, advocates, and so on. Metrics enable you to tie user actions to specific stages of your sales funnel and equally important, to identify parts of your customer journey that require attention due to high levels of abandonment.
Social media metrics are also vital when it comes to making improvements to specific campaigns. They provide valuable insights about your content, audience and potential clients, all of which can be used to make incremental changes and optimizations.
Biggest Social Media Networks by Number of Users
Here's an overview of the largest social networks by users, as reported by Statista at the beginning of 2022:
Facebook – 2,910 million
YouTube – 2,562 million
WhatsApp – 2,000 million
Instagram – 1,478 million
TikTok – 1000 million
LinkedIn – 810 million
10 Social Media Metrics That Matter: An Overview
There are dozens of social media metrics. Unfortunately, trying to incorporate every single one into your analytics strategy will do little more than give you a headache.
It's important to track the metrics that are most relevant to your business goals. Some of these metrics will be available directly from social media analytics platforms, while others will require you to configure your tracking software.
1. Engagement – Engagement is calculated by dividing the total number of meaningful audience actions (likes, comments, shares, etc.) by the total number of impressions. You can calculate this metric at both a granular level (for individual pieces of content) and a general one (for all the content associated with a campaign).
2. Brand awareness – Generally speaking, "brand awareness" is measured by tracking the number of mentions that your brand receives over a period of time. It is possible to correlate social media activity with general brand awareness and thus gain insights into the effectiveness of a particular campaign.
3. Audience growth – Like engagement, audience growth is calculated at both a platform-specific granular level and in terms of all social media accounts. It is a measure of the number of new followers that you gained over a week, month, or quarter relative to the previous period.
4. Content reach – "Post reach" is a standard metric that should be available from your social platforms' analytics dashboards. It refers to the number of people that have seen a piece of content. It is useful because it helps you determine when to publish content to achieve maximum exposure.
5. Share of voice (SoV) – Share of voice is a similar metric to brand awareness but measures how much exposure your brand is receiving compared to your competitors. It is calculated by tracking the brand mentions of several companies over a period of time and applying a percentage value to the proportion of attention they receive.
6. Click-through rate (CTR) – Click-through rate is a well-known metric used to gauge the effectiveness of both organic content and ads. It refers to the percentage of people that interact with your content by clicking a link and tells you whether or not your call to action (CTA) is effective. CTR is important for determining your ROI on ad spend.
7. Cost-per-click (CPC) – Cost-per-click represents the average amount you pay for a click on an ad. Like CTR, when you have a clear understanding of the cost-per-click for paid ads, you can use it to calculate higher-level metrics like cost per lead and client acquisition cost.
8. On-site bounce rate – Your on-site bounce rate of traffic arriving on your site through social media is important because it allows you to gauge the effectiveness of your landing pages. You might have the most impressive social media strategy of all your competitors. But if your landing pages are subpar, you're needlessly throwing away traffic.
9. Influencer score – An influencer score tells you how popular you are on a particular platform. It is a useful general indicator of your relative reach and prominence over time. Influencer scores are generated using proprietary algorithms by companies like Klear.
10. Return on investment (ROI) – Your overall return on investment (ROI) is ultimately the single best barometer of the effectiveness of a social media campaign. ROI is relatively easy to track for paid campaigns. However, it is also possible to calculate ROI for "organic" activities by linking content spend to engagement, site traffic and leads.
How to Execute a Data-Driven Social Media Campaign:
Building a successful social media campaign is a sequential process. Once you have determined your goals and picked corresponding metrics to measure your progress, you can start thinking about content.
Follow the steps below to execute a social media campaign:
1. Set out concrete, measurable goals – Are you aiming for brand awareness? New leads? Long-term customers? Be specific about the outcomes you are seeking.
2. Link marketing activities to specific stages of your sales funnel – Who are you targeting? A campaign that retargets existing customers will look very different from one designed to elicit interest from users new to your brand.
3. Evaluate existing content based on audience engagement data – Existing content that has generated high levels of engagement should act as a guide for your new content.
4. Update and create shareable, on-topic content – Ensure that your content creation processes account for evidence-based principles that lead to greater shareability and virality.
5. Set up your tracking infrastructure – Some metrics will be available from within the dashboard of the social media platform you are using. Others will only be accessible in third-party analytics tools. Ensure that your tech stack is complete before you start publishing content.
6. Review and refine going forward – The difference between a novice content marketer and a veteran one lies in their respective abilities to optimize their strategies through ongoing testing. The review and refine process should occur during a campaign, not once it has finished.
So there you have it! All the ingredients to cook up a hard-hitting, lead-driving, revenue-generating social media campaign.
Interested in learning more about social media? Check out some of the in-depth articles from BrightEdge listed below.
Related Resources From BrightEdge